Daily Update
Beyond the quiet period
Reopening Operations Committee
Today marks the end of the university's quiet period for those students who returned to campus on or before Saturday, Jan. 23. Thank you for your commitment to this quiet period as we transitioned members back to the in-person community.
The end of the quiet period means that classes scheduled to take place in person will be held in person unless otherwise indicated by your instructor. On weekdays, the Bistro is open from 10 a.m. to 4:30 p.m. and Rick's Cafe is open from 7:30 a.m. to 3 p.m. Students are now free to engage with others and enter buildings more freely.
These guidelines remain in place:
Wear masks (preferably two, or one with a filter per trending recommendations) and maintain 6 feet of physical distance in public campus spaces and when visiting friends in residence hall rooms.
Abide by posted room occupancy limitations. Current state guidelines allow for only six people for event gatherings and no more than three occupants in a residence hall room.
Follow the residence hall guest policy that restricts visitation only for residents within an assigned residence hall.
Currently state guidelines will not allow us to provide seating in Goudy, so meals will continue to be grab-and-go until further notice.
Many offices will continue to provide service and support remotely.
Any student interested in planning in-person events should contact student-engagement-group@willamette.edu for guidance in advance and to determine if a proposal needs to be submitted to the ROC.
State guidance can change rapidly. We will continue to update the community with these changes as we all remain eager to increase opportunities for us to engage with one another in person.
Any student who may have arrived or is planning to arrive on campus after Jan. 23 from out-of-state must institute their own 10-day quiet period before returning to in-person activities.
Things to know
Save the date
Feb 4
Professor Douglas Bamforth, University of Colorado-Boulder, presents "King Site in Western Nebraska and Maize Horticulture Beyond the 100th Meridian."
Feb 26
Joshua Beatty MBA'09 will present on transferrable skills of Japan experiences and how to stay connected to Japan.
Things to Do
February 2, 2021
February 3, 2021
Exhibitions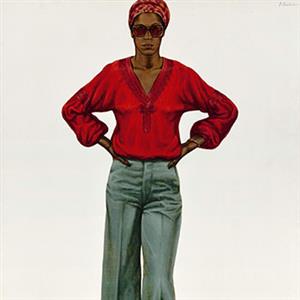 Hallie Ford Museum of Art
Arts, Hallie Ford Museum of Art, General