Things to know
Registration is open for the fall cohort.
Kristen Iseri
Read on to see staffing changes for the Scheduling and Events Team.
Dan Valles
WU team physician Dr. Alan Ryan, DO, was named Best Doctor in the Willamette Valley.
Robert A McKinney
Come join us for the final summer BBQ outside of Blitz at the UC.
Tricia Matte
Employee headshot day info.
Mary Flatley
Welcome new Bon Appetit General Manager, Eric Thomas.
Samantha S Bruce
The Willamette Store is under new management.
Jennifer Mathany
The Willamette women's soccer team received the Team Academic Award from the United Soccer Coaches.
Robert A McKinney
Faculty and staff assistance requested for move-in and event staffing.
Lisa C Holliday
LowRes Visual Studies MFA Thesis Exhibition Series Reception
Join us for an exhibition reception for lynn ruth stephens, Jenny Wilde and Stashia Cabral on Thursday, August 11th from 6-8 p.m. Free and open to the public.
Meghann Gilligan
We're looking for professional staff to serve as mentors for Ohana Program students.
Olivia Munoz
We are sorry our summer BBQs have come to an end.
Tricia Matte
New employees
Gilbert Park: Assistant Professor of Finance - Atkinson Instructional
Alex Standen: Visiting Assistant Professor, Environmental Humanities - Civic Communication and Media
Annette Hulbert: Visiting Assistant Professor, English - English
Sara Atwood: Adjunct Faculty in Liberal Arts - Liberal Arts
Victoria Ramos: Area Coordinator - Residence Life and Housing
May Maylisa Cat: Faculty-Adjunct - Foundation
Eric Tojimbara: Adjunct Faculty in Liberal Arts - Liberal Arts
Melissa Delzio: Adjunct Faculty in Liberal Arts - Liberal Arts
Milo Muise: Adjunct Faculty in Liberal Arts - Liberal Arts
Chuck Lukacs: Adjunct Instructor, PNCA - Illustration
Nicole Stafford: Adjunct Instructor, PNCA - Animated Arts
Sarah Hickey: Adjunct Instructor, PNCA - Animated Arts
Maggie Sawyer: Camp Coach, Women's Basketball - Athletics
Peyton Gardner: Camp Coach, Women's Basketball - Athletics
Teresa Hernandez: Assistant Professor of English - English
Nicholas Bredie: Adjunct Instructor, CAS - English
Mary Follo: Adjunct Instructor, CAS - Politics, Policy, Law and Ethics
Jason Glasnapp: Visiting Assistant Professor of Exercise and Health Science - Exercise and Health Science
Master Artist Michael Stevenson: Adjunct Instructor, PNCA - Foundation
Daniel Kotin: Adjunct Instructor, CAS - History
Brian Twenter: Visiting Assistant Professor, Native American Studies - Global Cultural Studies
Joellen Sweeney: Adjunct Instructor, CAS - Theatre
Jeremy Davis: Adjunct Instructor, PNCA - General Fine Arts
Steve Marotta: Adjunct Instructor, Critical Studies - Critical Studies
Maguelonne Ival: Adjunct Instructor, French - Global Cultural Studies
Anna Song: Associate Professor of Music & Director of Choral Activities - Music Instruction
Alejandra Marks: Adjunct Instructor, CAS - Spanish
Rabbit Friedrich: Adjunct Faculty in Applied Craft + Design - Applied Craft & Design
Kristen Klay: Visiting Assistant Professor - German - German
Katherine Spinella: Adjunct Instructor, PNCA - Foundation
Colin Birkhead: Assistant Professor of Management - Atkinson Instructional
Olga Walmisley-Santiago: Visiting Instructor, Spanish - Spanish
Jennifer Rabin: Adjunct Instructor, PNCA - Critical Studies
Justine Nakase: Adjunct Instructor, Critical Studies - Critical Studies
Guicela Barros Caqui: Spanish Language Assistant - Spanish
Alexandria Alveshere: Visiting Assistant Professor, Chemistry - Chemistry
Aaron Landtree: Faculty-Adjunct - Foundation
Neal Sleszynski: Visiting Assistant Professor, Analytical Chemistry - Chemistry
Jason Henry: Adjunct Instructor, CAS - Environmental Science
M Powell: Area Coordinator for Arthouse - Residence Life and Housing
Naoko Warren: Instructor of Japanese Language - Japanese
Nicole Iroz-Elardo: Assistant Professor, Department of Public Health, Ethics, Advocacy and Leadership - Public Health Ethics, Advocacy and Leadership
Larry Wray: Mark & Melody Teppola Presidential Distinguished Visiting Professor - Economics
Job postings (08/03/2022 - 08/10/2022)
Staff positions:
Coordinator of Campus Recreation/Assistant Coach
Technology Support Staff/AV Technician
Admissions Counselor, PNCA
Artist Associate
A complete list of job postings is available by logging into Workday and visiting the Career worklet. Apply on WorkDay
Things to do
August 10, 2022
7:00 PM - 9:30 PM
Pelton 201 - Acting Lab
Theatre Performance
August 11, 2022
3:30 PM - 4:15 PM
Cone Chapel - Waller Hall
Spiritual Life
7:00 PM - 9:00 PM
Pelton 201 - Acting Lab
Theatre Performance
Exhibitions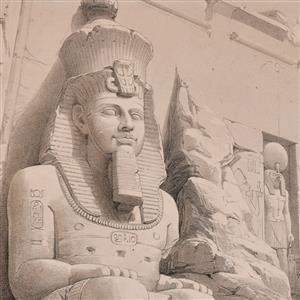 Scottish, 1796-1864
Melvin Henderson-Rubio Gallery, Hallie Ford Museum of Art
Arts, Hallie Ford Museum of Art, General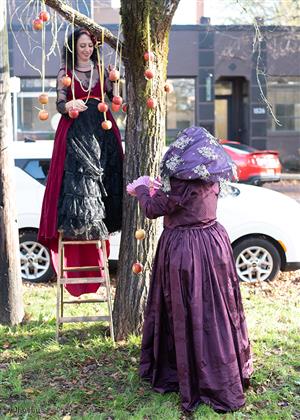 103 - Atrium / PNCA - Arlene and Harold Schnitzer Center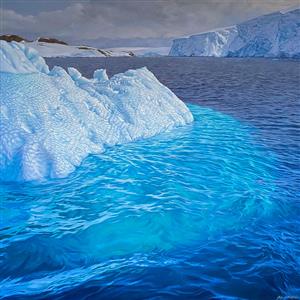 Print Study Center, Hallie Ford Museum of Art, +2 more
Arts, Hallie Ford Museum of Art, General